World Cup Podium and Junior World Championship Bronze for Melanie Hasler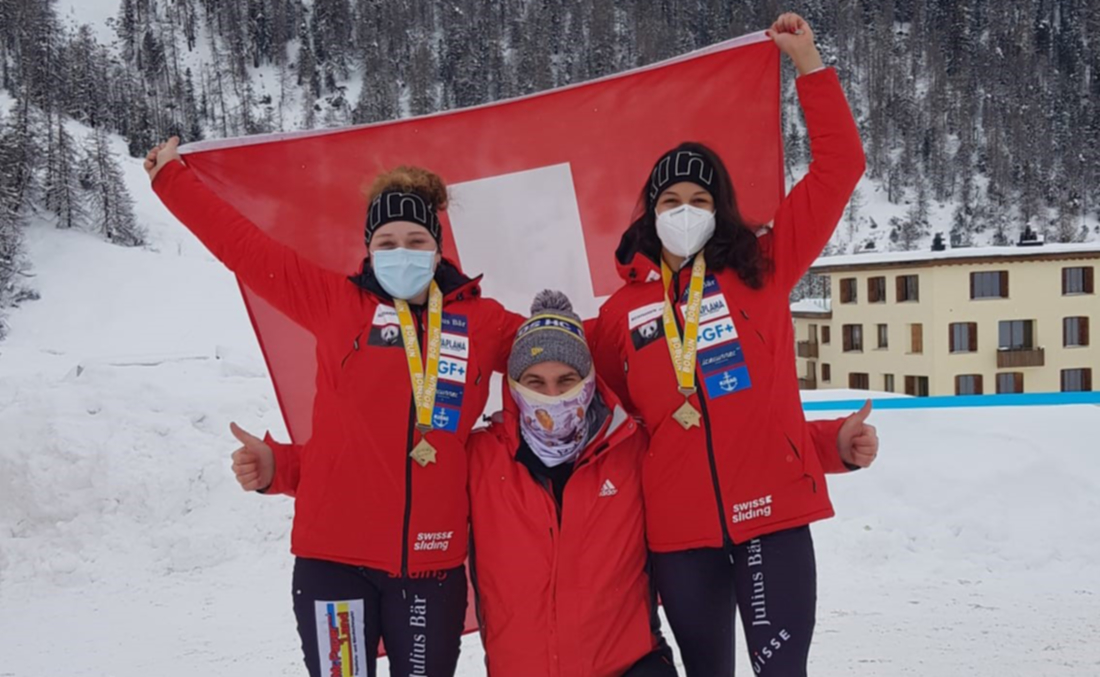 SMBC pilot Melanie Hasler is on course for success. In mid-January on her home track in St. Moritz, she became the first Swiss woman in 7 years to place on the podium of a two-woman bobsleigh World Cup. The 22-year-old from the canton of Aargau and her pusher Irina Strebel won bronze. The victory went to Stephanie Schneider (GER). Second place went to Elana Meyers-Taylor (USA). Hasler lost by 19 hundredths of a second to the leader.
At the Junior Women's World Championships, which took place a week later, also in St. Moritz, she repeated her podium finish and won bronze. This time with pusher Nadja Pasternack. World champion was Laura Nolte (GER), silver went to Lisa Buckwitz (GER).
The board of directors (in the picture is sports director Fabio Guadagnini) congratulates Team Hasler on their great performance!
Ranking list 2-woman bobsleigh WC of January 17, 2021 in St. Moritz (SUI)
Ranking list 2-woman bobsleigh Junior World Championships of January 22, 2021 in St. Moritz (SUI)