SM-Medals for Skeleton-Icetalents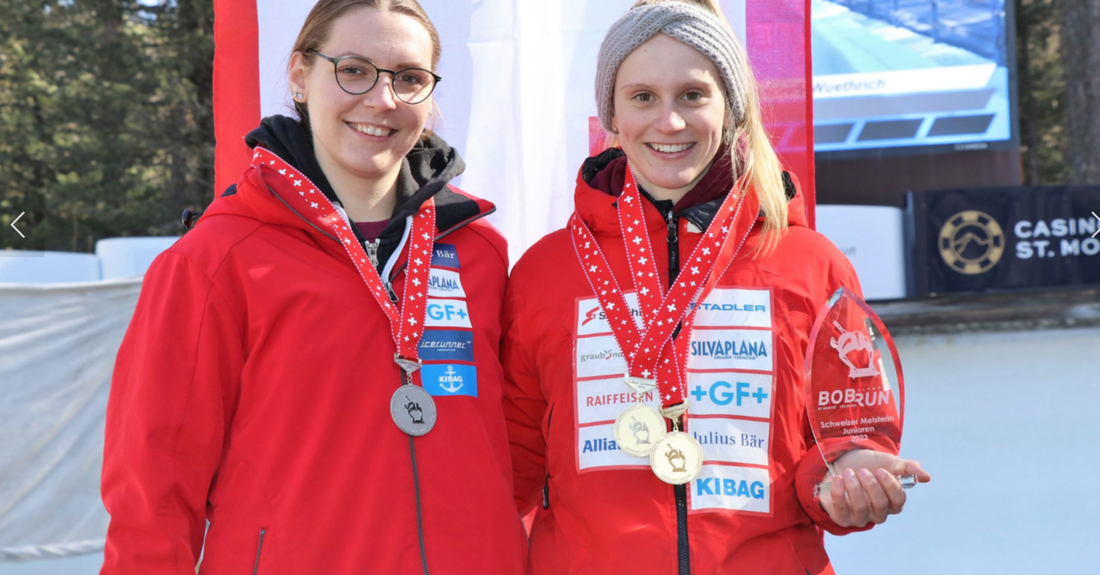 For once, the Swiss championships in the various categories were held on the last weekend of the Bob and Skeleton season at the Bobrun St. Moritz-Celerina Olympics. SMBC teams won medals, especially with skeleton.
Bei den Herren lieferten sich die gemeldeten Athleten ein überaus spannendes und interessantes Rennen: Samuel Keiser (BCF) setzte sich mit nur drei Hundertstelsekunden Vorsprung gegen Basil Sieber (BCCS) und gegen Vinzenz Buff (SMBC; + 0,69 Sekunden) durch. Vinzenz Buff gewann auch die Juniorenwertung.
Bei den Frauen kämpften vier Athletinnen um den Titel: Am Ende setzte sich die SMBC-Juniorin Sara Schmied (SMBC) mit zwei konstant guten Läufen gegen Carolin Alexa Andrä (SCE; + 0,36 Sekunden) und Alena Huber (BCBL; + 1,16 Sekunden) durch. Somit war Sara Schmied sowohl bei den Juniorinnen als auch bei den «Seniorinnen» die Schnellste. Das zweite SMBC-Icetalent, Estelle Solène Wiprächtiger, sicherte sich die Silbermedaille bei den Juniorinnen.